Making of films is not just lights, camera and action. It requires a lot of effort, patience, inter-personal skills and creativity. If its a...
Making of films is not just lights, camera and action. It requires a lot of effort, patience, inter-personal skills and creativity. If its a action movie, the difficulty level of making the movie goes up a notch. Sometimes the stuntmen and women and sometimes actors who do their own stunts end with serious injuries.
It's true that not all the stunts are do by the celebs but it do by the stunt man but we can't deny that stunt man is also injured or even died.
Recently, two stuntmen died while shooting for a Kannada film. The stuntmen, Anil and Uday, jumped off a helicopter into the lake from a height of about 50 feet. They were not wearing life-jackets and ended up drowning in the lake.
This was a major shock to the industry but certainly not the first time that stuntmen lost their lives while on the job.
Here are some more of the films where actors or stuntmen died injured during shooting.
1. Amitabh Bachchan In 'Coolie
Superstar of the century Amitabh Bachchan was also injured during the shooting of film Coolie in 1982. In the fight scene co-star Puneet Issar hit Bachchan in the stomach, this caused much injury to his intestines and caused him to be rushed to the hospital. The condition of Amitabh was very serious, he spent weeks in a coma.
photo:youtube
Fans prayed in temples for his recovery from the dangerous situation.

2. Aishwarya Rai In 'Khakee'
The glamorous girl of Indian film industry Aishwarya Ray has also made it to this list. While shooting for Khakhee, she fell out of an out-of-control jeep and was thrown out some 20 feet from the road into some bushes.
photo:pinterest
The reason for the accident was that the driver lost control over the vehicle. As a result, Aishwarya suffered a fracture on her left foot and some bruises.
3. Ranveer Singh In 'Gunday'
 One of the most upcoming actors of Bollywood, Ranveer sustained injuries after falling from a height. In December 2012 he was perched on a high platform and lost his balance.
photo:indiamaker
He suffered a gash on his cheek and needed a couple of stitches. The other time Ranveer sustained an injury on set was when he fell from a horse while shooting a scene for Bajirao Mastani
3. Hrithik Roshan In 'Agneepath'
Zindagi Na Milegi Dobara actor Hrithik injured suffered from sever back pain while stunts, and he had to get an MRI test done at the Breach Candy Hospital in Mumbai after the shot.
photo:midday
4. Akshay Kumar In 'Rowdy Rathore'
Even the Khiladi Kumar has been injured while shooting stunts for a movie.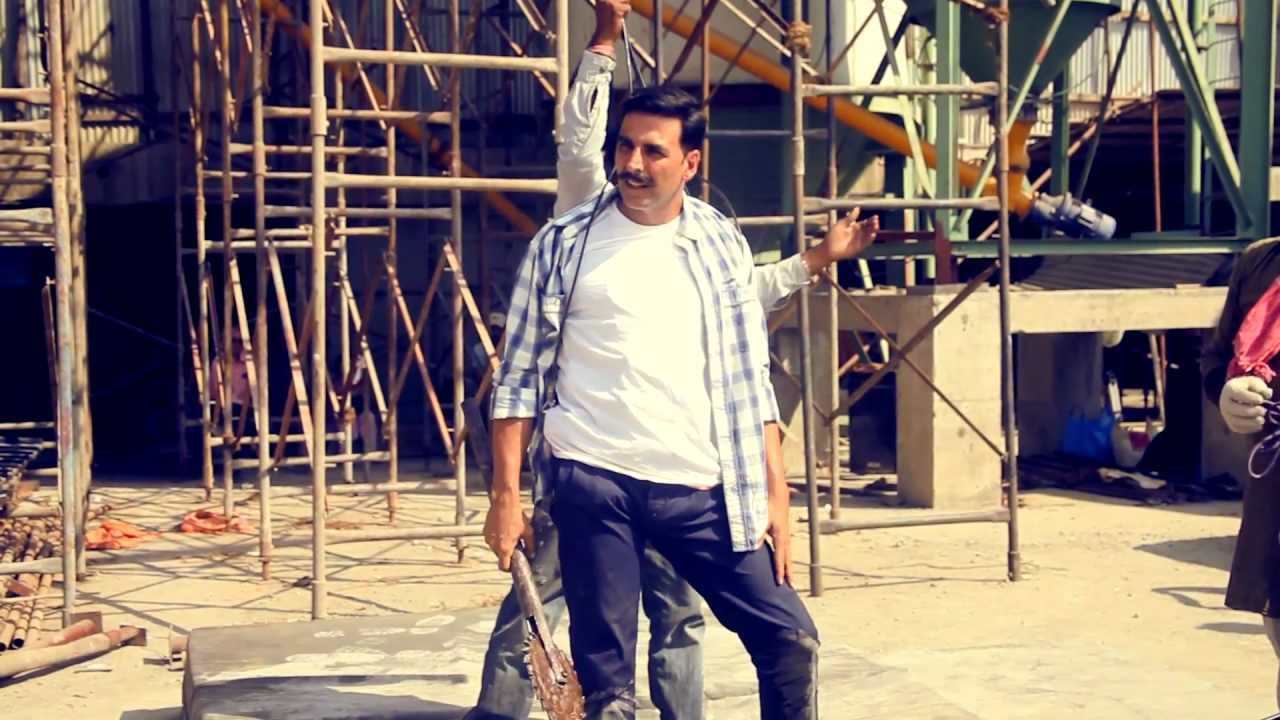 photo:utterbewakof
During the pre-climax scene of Rowdy Rathore, he injured his shoulder. But that didnt let him stop shooting, he waited until finishing the scene to look after himself.
5. Salman Khan
Super star of Bollywood Salman has been injured numerous times on set, while shooting for Bajrangi Bhaijaan, Mental and wanted. He had first suffered a torn ligament on his right arm while shooting for 'Wanted'.
photo:zeenews
Once he was injured so horrible that the shooting for Dabanng had to be put on hold.
6. Shahrukh Khan 
Shahrukh khan has also been victim to such mishaps. The minor and major injuries happened while shooting for several films such as Darr , My Name Is Khan, Koyla,Dulha Mil Gaya, Ra-One and Happy New Year.
photo:indiaopiens
While shooting Darr, he fractured three ribs and his left ankle. For the scene, he wassuposed jump on to Anupam Kher who was relaxing on a sofa. Kher accidently lifted his leg causing Khan to be grievously injured.
7. Katrina Kaif in Fitoor
While shooting for Fitoor, Katrina Kaif lost her balance and fell from the steed. She hurt her neck and back as a result.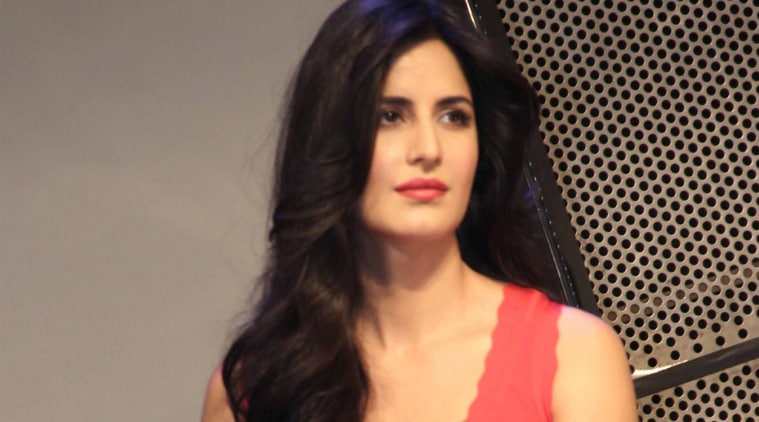 photo:indiaexpress
8. John Abraham In 'Shootout at Wadala
The hunk of Bollywood had a near death experience while shooting for this film Kapoor was supposed to fire a gun from a distance of 1.5 metres but accidentally fired the bullet 15 feet away from John. The bullet grazed the right side of his neck, what a lucky save!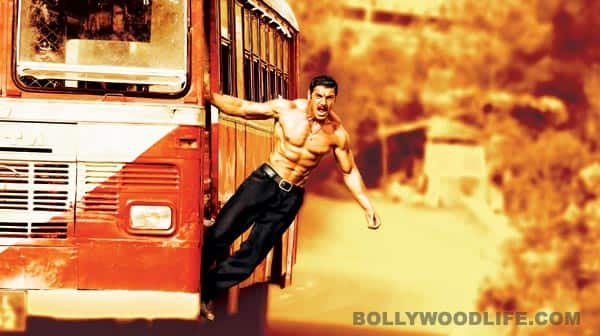 photo:bollywoodlife