Bollywood celebrities are incredibly famous for their acting skills and great sense of fashion. These stars are pro at managing a good public image....
Bollywood celebrities are incredibly famous for their acting skills and great sense of fashion. These stars are pro at managing a good public image. But sometimes, even these celebs have their foot in the mouth moments, where they went on saying things which they probably shouldn't have said. And it doesn't take much time for these statements to take over the internet and headlines.
Today we are breaking down some of the dumbest statements given by Bollywood celebrities over the years !
1. Vivek Oberoi
During an interview with the press, soon after the release of Krrish 3, Vivek Oberoi stated – "People are saying that my performance as Kaal is in par with  Heath Ledger 's Joker from The Dark Knight"
2. Sonam Kapoor
Undoubtedly, Sonam Kapoor is the princess of foot in the mouth moments. She literally has not filter on her mouth, she has managed to went on saying whatever it comes to her mind. And with all these statements we bet she is a beauty with no brains.
In the episode of Koffee With Karan, Sonam took a dig at Ranbir Kapoor stating, Are girls drooling over him (Ranbir) Really? Ranbir isn't sexy at all.
"I am considered an icon at the age of 20 when people like others after 40s or after they die are considered icons. It's just amazing!"
" If you are not good looking, you are considered a good actor, you know what i mean."
And recently at Neha Dhupia's podcast show #NoFilterNeha, she commented on the looks of Alia Bhatt stating, "Alia Bhatt looks 'virginal'. 
3. Abhishek Bachchan 
Abhisek Bachchan is living in his own little world we must say. On asking his views on Dhoom franchise he stated –
"Uday Chopra and I are 'Dhoom'.That's the format of the franchise. The other characters may come and go. But we go on forever. Like Batman and Robin."
4.  Kareena Kapoor
While Sonam is the princess, Kareena Kapoor turns out to be the queen of such moments. It's like impossible to mention all the dumbest statements she has given over the years. But here are the ones that shocked us the most.
On India's Mars mission becoming a success,"Very scientific question. That's a great day for us, and I also want to go to space, please take me too!"
About her role in 'Main Prem Ki Deewani Hoon', Kareena said, "I don't think any actress in the last 10-15 years has essayed such a deep role".
5. Hema Malini
Hema Malini had her share of disgraceful views on Vrindavan widows.
"Vrindawan widows have a bank balance, good income, nice beds but they beg out of habits. "
6. Salman Khan
While shooting an episode of koffee with Karan, Salman Khan claimed something that became the most sensational statement of the decade and honestly we don't even know how to react on this one.  – "I am a virgin"!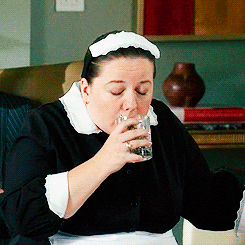 7. Rimi Sen
Rimi Sen in an interview made a racist comment while praising her director Rohit Shetty.  – "Rohit Shetty is an amazing director. He can even make a black African look pretty. "
8. Bipasha Basu
When Bipasha Basu was asked in an interview about who started Olympic Game. This was her answer.   – "I think Adolf Hilter started it. "
9. Rakhi Sawant
This list could never be completed without having Rakhi Sawant's name on it. No wonder, she is known as Drama Queen of Bollywood.
On Aamir Khan's Satyameva Jayate, " This show is completely copy of Rakhi Ka Insaaf, they have stole our concept. "
About AIB roast "Sabne chitting ki hai. The voices in the AIB video were dubbed."
10. Varun Dhawan
Varun Dhawan certainly knows how to keep his friends happy. When he was asked his views on her good friend, Alia Bhatt, he… ummm over exaggerated. – "Alia is the Robert De Niro of our generation".