Ramayana place one of the important place in the life of every Hindu. Ramayana is one of the greatest Hindu epic that imparts lessons...
Ramayana place one of the important place in the life of every Hindu. Ramayana is one of the greatest Hindu epic that imparts lessons on being an ideal human being. There are some other interesting things about the Lord Rama which people do not know about at all.
1. Ramayana has been written by Maharshi Valmiki. This epic has 24,000 shlokas, 500 upkhand and 7 Kand with answers.
photo: worldtecfun
2. The meaning of Lord Rama's name. His name was given by Raghu dynasty guru Vashishtha Maharshi. His name had composed into two "beeja aksharas" – the Agni Beeja (Ra) and the Amrutha Beeja (Ma). While the Agni Beeja served to vitalize his soul and body, the Amrutha Beeja rejuvenated him from all the fatigue.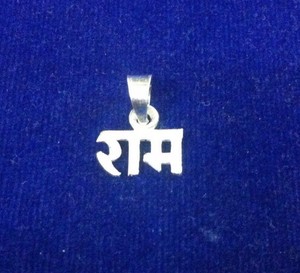 photo:ebay
3. When the yagya organized for the birth of Lord Rama the age of King Dashrath was 60 years.
photo:wordzz
4. Some scientists led by Saroja Bala, a retired IRS, have found that the birth of Lord Rama was on 10th January 5114 BC in Ayodhya, matching exactly the description given in Valmiki Ramayan. They have have observed that the time of Rama's birth was around 12.30 p.m.
photo:historicalrama
5. In Valmiki Ramayan it is mentioned in Ayodhya Kaand (2/4/18) that Dashratha wanted to make Shri Ram the king because Sun, Mars and Rahu had surrounded his nakshatra and normally under such planetary positions the king dies or becomes a victim of conspiracies.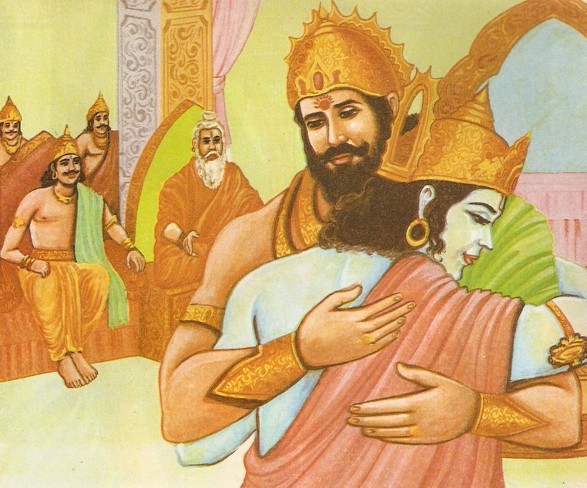 photo:portal
6. Shanta was the elder sister of Lord Rama but she was adopted by the king (rajah) Rompad, and her aunt Vershini.
photo:nstionslview
7. In Sita's Swayamvar, Lord Rama had lifted the bow and arrow of Lord Shiva and in the process, accidentally broke it. It is mentioned In Tulsidas's Ramayana, but not in Valmiki's Ramayana.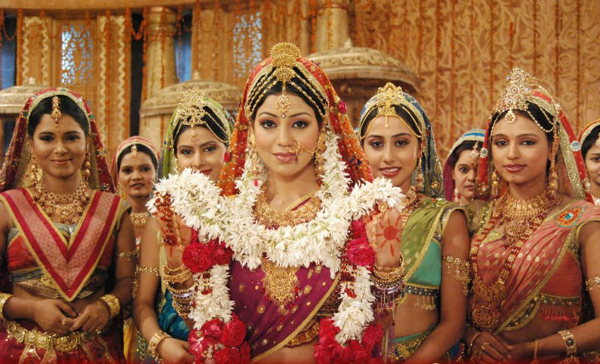 photo:indiatimes
8. At the time of Lord Rama exile he was 25 years old on the 5th of January 5089 BC and it was on this day that Shri Ram had to leave Ayodhya for 14 years.
photo:indiaforum
9.Why Hanuman covered himself with sindoor there is behind a interesting story one day sita put sindoor on his head so Hanuman asked why you are putting a sindoor so sita said this is for the safety of ram therefore Hanuman covered himself with sindoor to keep Lord Rama safe. That's the reason he's called Bajrang Bali.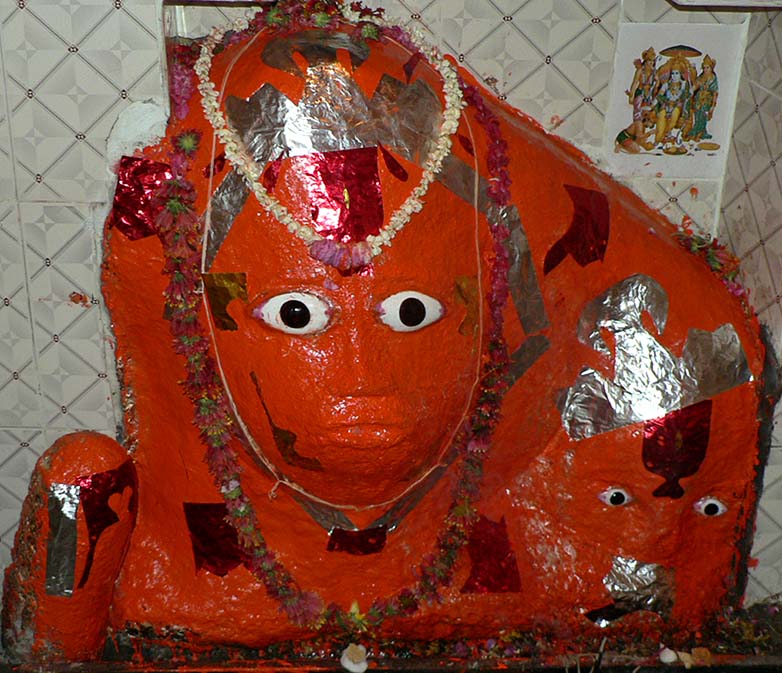 photo:imageevent
10. Laxman sacrifice his sleep for the whole period of their 14 year exile, only in his effort to guard Rama and Sita. In place of Laxman, his wife Urmila slept for 14 years.
photo:ajabgajab
11. As per Ramayana, it had taken 5 days to construct a Ramsethu over the ocean. The bridge is composed of a series of islands, rocks, and shoals and it is stated to be 30 kilometers long. It is found exactly at the location narrated in Valmiki Ramayan.
photo:wordpress
12. From the chapters of Valmiki Ramayan, the date on which Ravana was killed works out to be 4th December 5076 BC and Shri Ram completed 14 years of exile on 2nd January, 5075 BC and that day was also Navami of Shukla Paksha in Chaitra month.
photo:freeflow