Islam is touted to be the most followed religion in this millennia. Each person has a right to choose a religion that suits his...
Islam is touted to be the most followed religion in this millennia. Each person has a right to choose a religion that suits his or her ideas, personality and faith.
Here is the list of some Hollywood stars who converted to Islam.
1. Sean Stone
The 31-year-old son of director Oliver Stone, has become a Shiite Muslim during a visit to Iran, he is working on a documentary. In an interview with CNN, Stone said that he accepted Muhammad as the seal of the prophets.
photo:picsofcelebrities
2. Ice Cube
According to Mad World News, "The rapper-turned-actor has openly expressed his religious beliefs, but claims to be a "mellow" Muslim, who doesn't practice devoutly. In fact, he doesn't plan on giving up drugs or drinking any time soon, regardless of Islam's strict disapproval."
3. Snoop Dogg
American rapper and actor best known for his hair style as Snoop Dogg converted to Islam after his inspiration from Islam Nation in 2009 . According to reports that he again changed religions three years later but now he is a Muslim.
4. Dave Chappelle
American actor Chappelle became more widely known for his sketch comedy television series. Chappelle converted to Islam in 1998. He told Time in May 2005, "I don't normally talk about my religion publicly because I don't want people to associate me and my flaws with this beautiful thing. And I believe it is beautiful if you learn it the right way."
5. Omar Epps
American multi-talented actor Omar full name is Omar Hashim Epps. There is no confirmed report about this because the actor is quite private about expressing his religious beliefs but according to some reports.
6. Carleny Watts
English glamour and lingerie model converted religion after falling in love with Tunisian lifeguard Mohammed Salah. Carley met her fiance Mohammed during a holiday in the Tunisian city of Monastir.
photo:khaskhabar
7.  Janet Jackson
Sister of legendary singer Michael Jackson and Hollywood actress Janet converted to Islam after marrying a Muslim billionaire. Reportedly, she is taking the the religion so seriously that she has even toned down her raunchy costumes and dance moves for her comeback.
8. T-Pain
T-Pain, is an American rapper, singer, songwriter and record producer was convert there religion to Islam. However, he also married a Christian woman, which is prohibited in many Muslim countries.
9. Ellen Burstyn
Emmy-winning actor Ellen Burstyn converted from Christianity to Sufi Islam.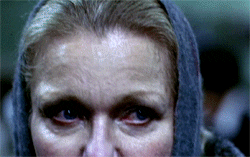 Being a Human your nature is matter first
Not your Religion!!