1. The Dirty Picture This movie is based on the life of Southern siren Silk Smritha. In the 1980s Smritha became a major Sex symbol and...
1. The Dirty Picture
This movie is based on the life of Southern siren Silk Smritha. In the 1980s Smritha became a major Sex symbol and the most sought-after erotic actress . On 23 September 1996, she was found dead in her apartment in Chennai , apparently having committed suicide. In this movie Silk Smritha role played by the actress Vidya Balan.
photo:buzzintown
2. Chak De! India
The movie tells the sad story of Mir Ranjan Negi, who faced accusations of throwing the match against Pakistan in Asian Games 1982 and he was once a goal keeper of Indian hockey team.  Shah Rukh played the role of Ranjan Negi as Kabir Khan.
photo:Mediaonline
3. Special 26
The movies portrays the famous exploits of Zaveri Bazaar (Mumbai) of 1987 where a gang of thieves robbed some businessmen and Income Tax officers. Akshay Kumar and Anupum Kher played a lead role in the movie.
photo:hindimovies
4. Paan Singh Tomar
This is the real story true story of the athlete Paan Singh Tomar . A soldier in the Indian Army,but he later became dacoit.  The film is directed by Tigmanshu dhulaia. Irrfan Khan plays the title role Paan Singh Tomar.
photo:filmyman
5. Shoot Out at Lokhandwala
This movie  is based upon the 1991 Lokhandwala Complex shootout,a real-life gun battle between gangsters Maya Dolas and Mumbai Police which is  directed by Apoorva Lakhia. The dreaded gangster's is played by Vivek Oberoi.
photo:filimside
6. Manjhi-THE Mountain Man
This is the biographical film which is based on the life of  Dashrath Manjhi . Manjhi, widely known as the "Mountain Man", was a poor labourer in Gehlaur village in Bihar. Nawazuddin  Siddiqui enacted the role of Dashrath Manjhi, while Radhika Apte played Manjhi's wife.The film is directed by Ketan Mehta.
photo:newsx
7. Hawaizaada
This Film inspired by the biography of Shivkar Bapuji Talpade Indian scholar who is said to have constructed and flown an unmanned airplane  in 1895. and directed by Vibhu Puri. Ayushmann Khurrana played the role of Shivkar Bapuji Talpade.
photo:youtube
8. The Wolf of Wall Street
This Hollywood film is adapted from the memoir of the same name by Jordan Belfort and recounts Belfort's perspective on his career as a stockbroker in New York City and how his firm Stratton Oakmont engaged in rampant corruption and fraud on Wall Street that ultimately led to his downfall. Leonardo DiCaprio stars as Belfort.
photo:southchinamorningpost
9. Monster
The biopic follows Aileen Wuornos , a prostitute who kills a series of johns, claiming each one was trying to rape her. She confesses when it seems like her lover, Tyria Moore might be implicated in the crimes. Wuornos was executed in 2002. photo:buzzfeed
10. Catch Me If You Can
Leonardo DiCaprio stars as Frank Abagnale, a young con man who was able to make millions forging checks while posing as a pilot, doctor and lawyer. An FBI agent  pursues him until he's captured. In the movie and in real life, Abagnale eventually becomes an FBI adviser, helping prevent exactly the kind of fraud he committed.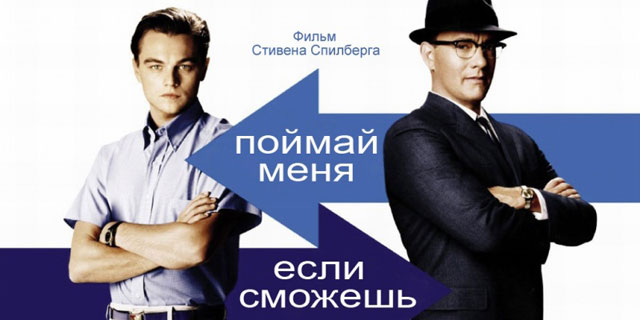 photo:selfrealization